Title: Primary Care Physician - Arlington
Requirements: Board eligibility or certification in Internal Medicine and the completion of an appropriate residency program. Completion of Medical Doctorate (MD) or Doctorate of Osteopathic Medicine (DO) is required.
SUMMARY
We are seeking an outstanding BC/BE Internal Medicine and/or Family Medicine Physician to join our Primary Care team of doctors that are members of the Virginia Hospital Center Physician Group. Our practices are located in Northern Virginia with locations throughout the Alexandria, Arlington, Falls Church and McLean.
As a Primary Care physician at VHC, you will enjoy the benefits of being a hospital employee and part of a multispecialty group comprised of 100+ members including hospitalists and a wide range of specialists.

Excellent clinical and interpersonal skills are required as well as the desire to be part of a team that functions at the highest level.

Our highly competitive compensation package includes an excellent base salary plus comprehensive bonus incentives.

We promote a healthy work-life balance to include flexible working hours and offer a generous benefit package including malpractice coverage, health insurance, life, disability, 401K match, generous CME, as well as other benefits.

Flexible scheduling comprised of a 4 or 5 day-per-week schedule. Extended hours and Saturdays on occasion with a day off during the week.

Click here to learn more about VHC, or click on this link to visit our website https://www.vhcphysiciangroup.com/careers/for-physicians/.
WHY US?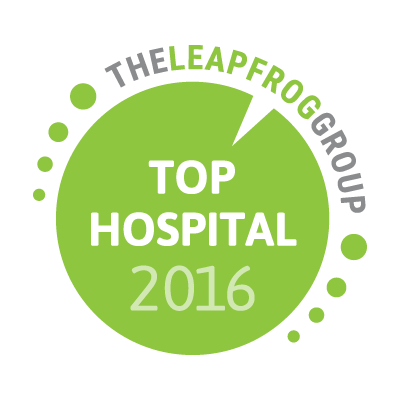 AWARDS & RECOGNITION
Located in Arlington, VA, VHC is the only Hospital in the mid-Atlantic region that is a proud member of the Mayo Clinic Care Network (a national network of independent healthcare organizations).

Virginia Hospital Center (VHC) is a nationally recognized Hospital and teaching facility that has been delivering the highest quality care to the Washington, DC metropolitan area for over 70 years.

Named a CMS 5-Star Hospital, in 2020, based on our performance across seven areas of quality.
Received a Leapfrog Hospital Safety Score of A for the 16th consecutive grading period – one of a few hospitals in the country to achieve this level of consistency.
Achieved Magnet re-designation by the American Nurses Credentialing Center's (ANCC) Magnet Recognition Program.
The only Northern Virginia hospital named to Newsweek's 2020 list of Best Maternity Care Hospitals.
2019 release of

US News and World Report hospital rankings, received the highest ranking possible ("High Performing") in the following areas: Aortic Valve Surgery, Colon Cancer Surgery, Heart Bypass Surgery, Heart Failure, Hip Replacement and Knee Replacement.
OUR COMMUNITY
Arlington is home to the Pentagon and the Arlington National Cemetery.

Fairfax and Arlington Counties continues to attract families who enjoy living near D.C. but desire a suburban lifestyle.

Fairfax County has some of the highest ranking schools in the nation according to U.S. News and World Reports.

Arlington County also offers outstanding schools - about 91 percent of all graduating high school seniors in Arlington go on to attend college.

Northern Virginia has many recreational and community amenities including: over 89 miles of biking/jogging trails, 167 public parks, approximately 14 community centers, 7 live stage theaters, 8 libraries, and 652 restaurants.

Whether you choose to live in Arlington County, Fairfax County, or in any of the other great areas in the DC area, you will have little problem in finding a location that is right for you.
HOW TO APPLY?
Interested and qualified candidates must complete the online application and psychometric assessment. In addition to completing the application and assessment candidates can also send a copy of their CV to Andrea Bell, Director Physician Services Recruitment at anbell@virginiahospitalcenter.com.
We look forward to hearing from qualified candidates interested in joining us in a highly collegial environment where the patient is at the center of what we do.
Search Terms: Northern Virginia, primary care, family medicine, Internal Medicine, No VA, Washington DC Metro region.